Alumni
Nower Hill High School Alumni Association:
The Old Headstonians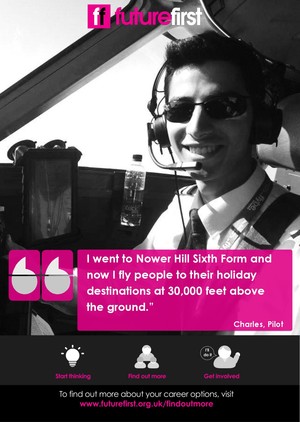 We encourage all former Nower Hill students to become members of our Alumni Association, the Old Headstonians. The name of our Alumni Association reflects the old name of the school, which opened on April 8th 1929 as Headstone Council School. We became Nower Hill High School on 1st September 1974.
Keeping in touch with past students is very important to us. Past students can be a real inspiration to current students as they are role models to whom our current students can quickly relate. Students tell us that meeting alumni made them realise that 'people like them' can be successful and made them commit to working harder in school.
The benefits of joining our Alumni Association are as follows:
Inspire current students who are in the position you once were;
Keep in touch with the school by receiving newsletters;
Improve your CV by volunteering and getting a reference;
Receive invitations to school events;
As a former student you can have a transformative effect on the lives of young people currently studying at Nower Hill
The opportunity to apply to become a member of the governing body
To become a member, please click on the following link: