News
Holocaust Survivor Tells Story of Escape
Posted on: 03/05/2018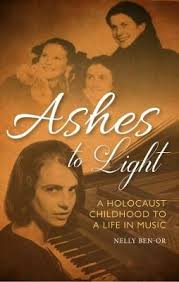 Nelly Ben-Or Clyne, survivor of the Holocaust, came to speak to all of Year 8 on 3rd May 2018 about her experiences during the Holocaust in Poland. Nelly, her mother and her older sister survived the Warsaw Ghetto and lived in hiding from 1939-1945. She recounted her amazing journey, telling Year 8 about the near misses and the fear her and her mother faced during this awful period of human history.
Nelly then explained that after the war she had been hoping to study as a pianist in Moscow, but fate had a different plan for her.
Her wonderful story has now been published in her book, 'Ashes to Light' A holocaust childhood to a life in music.